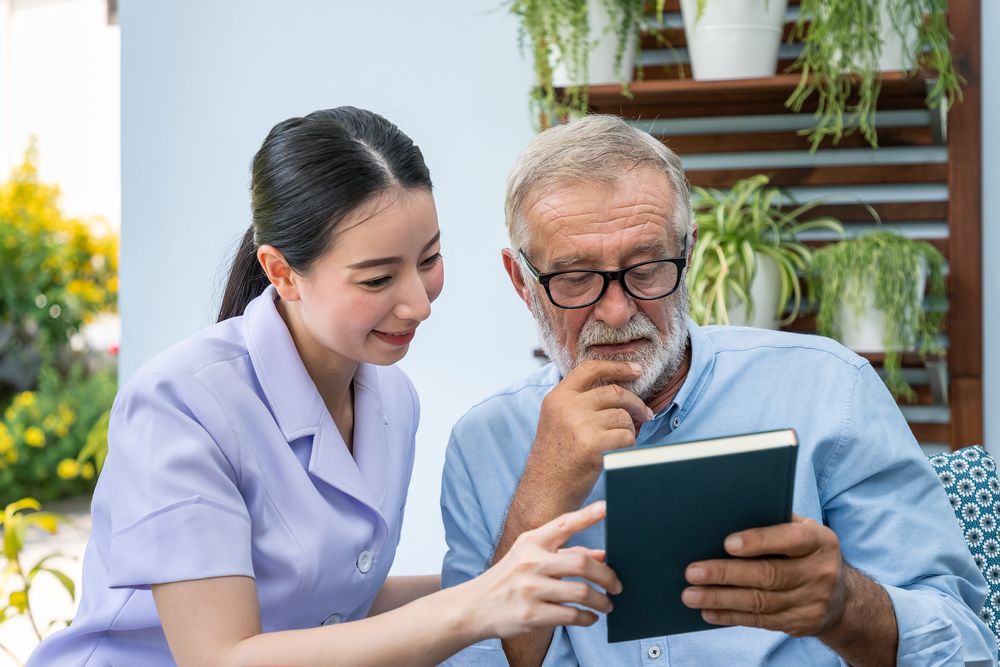 Supporting Private Healthcare Employers with International Staffing Solutions
At NursingjobsUK we specialise in placing experienced nurses, senior healthcare assistants and health care assistants in private hospitals, nursing homes and care homes across the UK. With 20 years' experience our team have specialist knowledge in matching the best nurses and carers according to your staffing requirements. We have the largest database of international candidates who are immediately available and keen to relocate to the UK.
With changes to the immigration rules, we can now recruit Senior Health Care Assistants from overseas (you can read more about this in our blog). We have a large database of both Registered Nurses and Senior Health Care Assistants waiting to be placed at care homes in the UK.
All of the candidates are immediately available and keen to relocate to the UK. Our experienced team can co-ordinate the recruitment process, taking care of all the necessary compliance enabling you to carry on with your own management tasks and responsibilities.
"Working with Mathew has been a pleasure and he and his team have been available to provide guidance and information at every step of the way when recruiting nurses and carers for our Nursing Home in Burnley, Lancashire.The sponsorship process is not an easy one and having the help from Mathew and his team has been invaluable and I wouldn't hesitate to recommend Nursing Jobs U.K. to any other providers/managers in the care industry.​"

Daniel Martin,The Court Care Group
International Nurses
We supply trained international nurses registered in their country of origin.Most of our nurses pass the OSCE, receive their pin number and start working as a Band 5 Registered Nurse within 3 months of arrival.
Before they arrive in the UK our nurses will have passed their CBT with IELTS band 7 and will have commenced the OSCE Awareness programme, led by our NMC registered nurses.Having already assisted candidates begin the NMC registration process, once in the UK, we continue to support them in preparing for their OSCE exam.
Our candidate retention rate is high with nurses typically remaining with their employer for a minimum of 3 years, this means a more consistent provision of care for your residents and patients.
Senior Health Care Assistants/ Health Care Assistants
We provide trained healthcare assistants to help ease the ongoing pressure many health care organisations are facing. Most of our senior health care assistants are qualified nurses in their country of origin, whilst our health care assistants are Level 3 or above.
Our candidate pre-screening process ensures that we only register experienced quality health care professionals who have a background in health and social care. Our candidates are highly skilled and adaptable to life in the UK.
As with our nurses, our carer retention rate is high which allows employers to recruit long term quality care staff beneficial to the strength of their workforce.
Our pastoral care programme helps our nurses and carers settle into life in the UK and we organise regular social events giving them the opportunity to meet other internationally recruited healthcare professionals.
If you would like to hear how we can help your international nurse or international health care assistant recruitment project call our team now on
0203 405 7168
The Benefits of International Recruitment
International recruitment has two major benefits: high retention and cost savings. Most international Nurses/Health Care Assistants have an average minimum retention of three years and your savings can be up to £117,000 per Nurse/ £58,560 per Health Care Assistants for the 3-year period, compared to employing Agency staff. In addition to cost savings, permanent staff may have a greater sense of responsibility and accountability than someone who is employed on a temporary basis.
Our Nurses and Health Care Assistants will be able to start work in the UK within 2-5 months of offer acceptance.
We are the industry leaders in international nurse recruitment to the NHS and private healthcare, with our own language training IELTS, CBT and OSCE training centres overseas.
Robust Recruitment Process
We have a robust 'Recruitment and Selection' process which complies with current legislation. As an NHS Framework approved agency for the recruitment of international nurses, we have demonstrable experience of recruiting international nurses from across the globe.
As part of the screening process, we will complete initial checks of CV's and conduct HR and competency-based interviews. We complete compliance checks and scrutinise all original documentation supplied by a candidate and deem them authentic before shortlisting them for interview, seeking guidance from the NMC regarding the transferability of qualifications and experience and eligibility for international staff to practise in UK.
​

OSCE Training
We offer candidates a full three day OSCE training course and mock test at our Stockport offices. This supports our nurses to pass their OSCE examination on their first attempt. Due to the support of our experienced nurse trainers, one of which is our Head of Recruitment who is a highly experienced RGN having worked in a variety of settings, we are proud to say we have 99% pass rate for our OSCE candidates at first attempt. To read more about our OSCE Training Services please follow this link.
Contact us on 0203 405 7168 to discuss your OSCE training requirements
​"I would like to thank NursingjobsUK for offering such a comprehensive and valuable training program. The content covered during the OSCE training was thorough, relevant, and tailored specifically to the needs of healthcare professionals . The program provided an excellent balance of theoretical knowledge and practical skills, equipping our staff members with the necessary tools to enhance the quality of care we provide to our residents."

Dan Martin, The Court Care Group
​

Our Clients
We have worked with private hospitals, nursing homes and care homes across the UK including The Priory Group, Four Seasons Health Care and Caring Homes. As well as large care home groups we also work with small independent homes and provide the same quality service to all regardless of size or staffing requirement.
​
​"Matthew was a pleasure to work with and help us secure a number of nurses for critical roles in our care homes. We will use him again."
Tom Bursnall, Bankhouse Care

​​​​

Our Guarantee
A lead Framework recruiter delivering time-bound international healthcare professionals.

A discount on the placement fee if we fail the recruitment project or fail to meet any of the KPIs of the Trust/healthcare organisation.

Guaranteed retention of placements for up to one year, 100% free replacement if the staff member leaves employment in less than a year.

Pastoral support for up to 24 months.

We adhere to the World Health Organisation's guidance on international recruitment.
​​
Tell us about your staffing requirements by completing the form below or if you prefer, call a member of our recruitment team on 0203 405 7168
​
​
​
"NursingJobsUK have assisted us to recruit several overseas nurses for our Nursing Homes. We are extremely happy with the experience of their candidates, along with the support provided to ensure these candidates obtain the required NMC Decision Letter and UK Visa. We are therefore happy to recommend NursingJobsUK to other healthcare organisations, looking to recruit experienced nurses."

Mark Tansley, Oakwood House
​
​
​
​
​
​
​
​
​
​
Receive Job Alerts
Sign up below to get the latest information on jobs