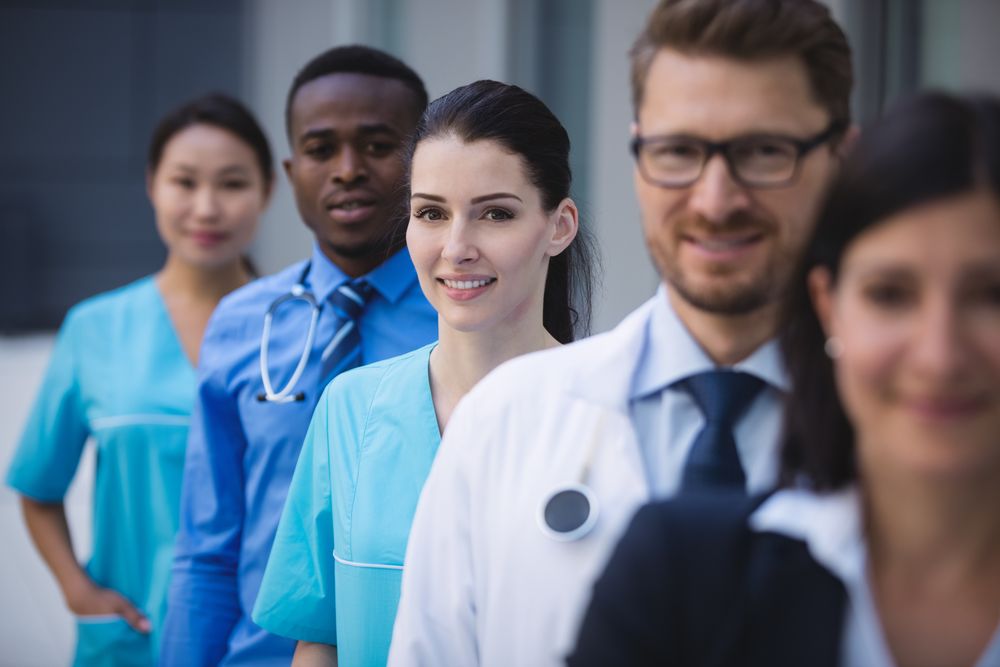 ​

Supporting the NHS with International Staffing Solutions
We have helped many NHS hospitals with time bound and cost-effective recruitment projects. Having successfully placed Speciality Nurses (ITU, Cardiothoracic, Surgical & Medical, NICU, Theatres, Orthopaedic, Mental Health etc) across the UK we have a proven track record in recruiting international nurses and other healthcare professionals. Working in partnership with the NHS Trust we will manage the end-to-end recruitment process.
We support NHS Hospitals across the UK and Northern Ireland with international recruitment projects regardless of whether the requirement is for 10 or 100 nurses, we can facilitate all projects, small, medium or large.
We are proud to have supported the NHS throughout the Covid pandemic and we continue to support NHS Trusts by recruiting International Nurses and Allied Health Professionals from countries such as India, Dubai, Saudi Arabia, Kuwait, Abu Dhabi and the Philippines. As an NHS Framework approved agency, all the countries we recruit from are in accordance with the World Health Organisation's guidelines and the NHS Code of Conduct for International Recruitment. Between 2021 and 2022 we placed 650 nurses in 31 NHS Trusts.
​
​​​​​Some of our NHS clients past and present include

​
​
​
Full Support and Compliance
NursingjobsUK have a robust 'Recruitment and Selection' process in place which complies with current legislation and we have demonstrable experience of recruiting international nurses from across the globe. Our experienced and qualified team are responsible for managing visa/immigration issues and professional registration/licence to Practise.We provide support and full compliance assistance and proactively managing candidates end to end to expedite completion of the necessary applications. We only operate through direct offices and not sub-agencies. Liaising with nurses directly throughout the recruitment process helps us to provide competitive rates and reduce NHS costs.Compliance with Right to Work legislation at source and host countries is ensured through dedicated officers who are regularly updated on right-to-work legislation in host and sourcing countries. Continuous training for our recruitment team keeps them up-to-date with legislation.
If you would like to discuss how Nursingjobs UK can help with your workforce requirements please get in touch. Call us now on
0203 405 7168
, or if you prefer, you can fill in the enquiry form at the bottom of this page.
Experienced in Recruiting Healthcare Professionals
With one of the largest databases of international nurses and other healthcare professionals, we are equipped to meet a wide variety of staffing requirements, whether it is volume hiring or a more niche requirement. ​With offices both in the UK and in India we are perfectly placed to manage the recruitment project from end to end.Our database includes highly skilled healthcare professionals covering the following positions:
Registered General Nurses

Mental Health Nurses

Paediatrics Nurses

Community Nurses

Emergency Nurse Practitioners

Paramedics

Doctors

Allied Health Professionals (including Radiographers and Pysiotherapists)
​
Comprensive Training
OSCE
We can provide OSCE training for both Adult Nurses and Mental Health Nurses. We offer a candidates a full three day OSCE training course and mock test at our Stockport offices. This supports our nurses in being able to pass their OSCE examination at first attempt. Due to the support of our experienced nurse trainers. Our Recruitment Manager is a highly experienced RGN having worked in a variety of settings.
​
We are proud of our 99% pass rate for our OSCE candidates at first attempt.

We assist with one-to-one OSCE Training for any of our candidates who fail the OSCE twice.

We can offer a bespoke training package for groups of more than 5 candidates.

We can source accommodation for candidates close to our training centre.
You can read more about our OSCE Training Services here.
​
CBT
​We offer free online training practice delivered via our own acclaimed portal.
​
Why Choose Nursingjobs UK
We are an NHS Framework approved agency for the recruitment of international nurses and sign up to the NHS Code of Conduct.

20 years' experience in international recruitment placing 6,000 healthcare professionals in the UK.

International placements are led by our International Recruitment Head who is a retired RGN with an NMC pin and 12 years NHS work experience.
Our Guarantee
Ensuring quality - We have one of the highest offers to join ratio. We also offer free of charge replacement of candidates who fail to clear the OSCE exam within the 8 months of joining.

A lead Framework recruiter delivering time-bound and cost effective international healthcare professionals.

A discount on the placement fee if we fail the recruitment project or fail to meet any of the KPIs of the Trust/healthcare organisation.

Guaranteed retention of placements for up to one year, 100% free replacement if the staff member leaves employment in less than a year.

Pastoral support for up to 24 months.

NursingjobsUK are 'Ethical recruiters' - We are listed as 'Ethical Recruiters' by NHS Employers and adhere to the World Health Organisation's guidance on international recruitment and the NHS Code of Conduct for International Recruitment. You can read more about our policy here.
​
If you would like to discuss how Nursingjobs UK can help with your workforce requirements please get in touch. Complete the form below or if you prefer, call a member of our recruitment team on
0203 405 7168
​
​
​
​
​
​
​
​​
​
​
​​
​
​
​​
​
​
​
​
​
​
Receive Job Alerts
Sign up below to get the latest information on jobs